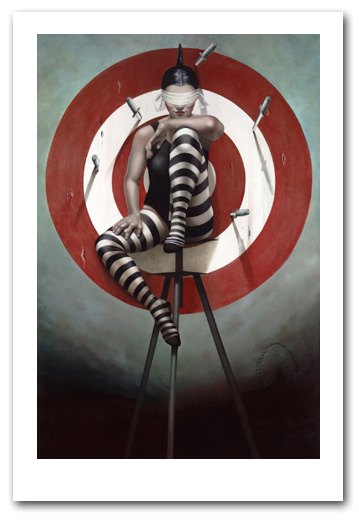 I saw this a couple of years ago and have always been drawn to it and Mike has always liked it so we bought it. From the South Melbourne Market.
It's by artist Gill Del-Mace and she has a whole series called 'side show'
I know some may think their a little dark but each to their own.